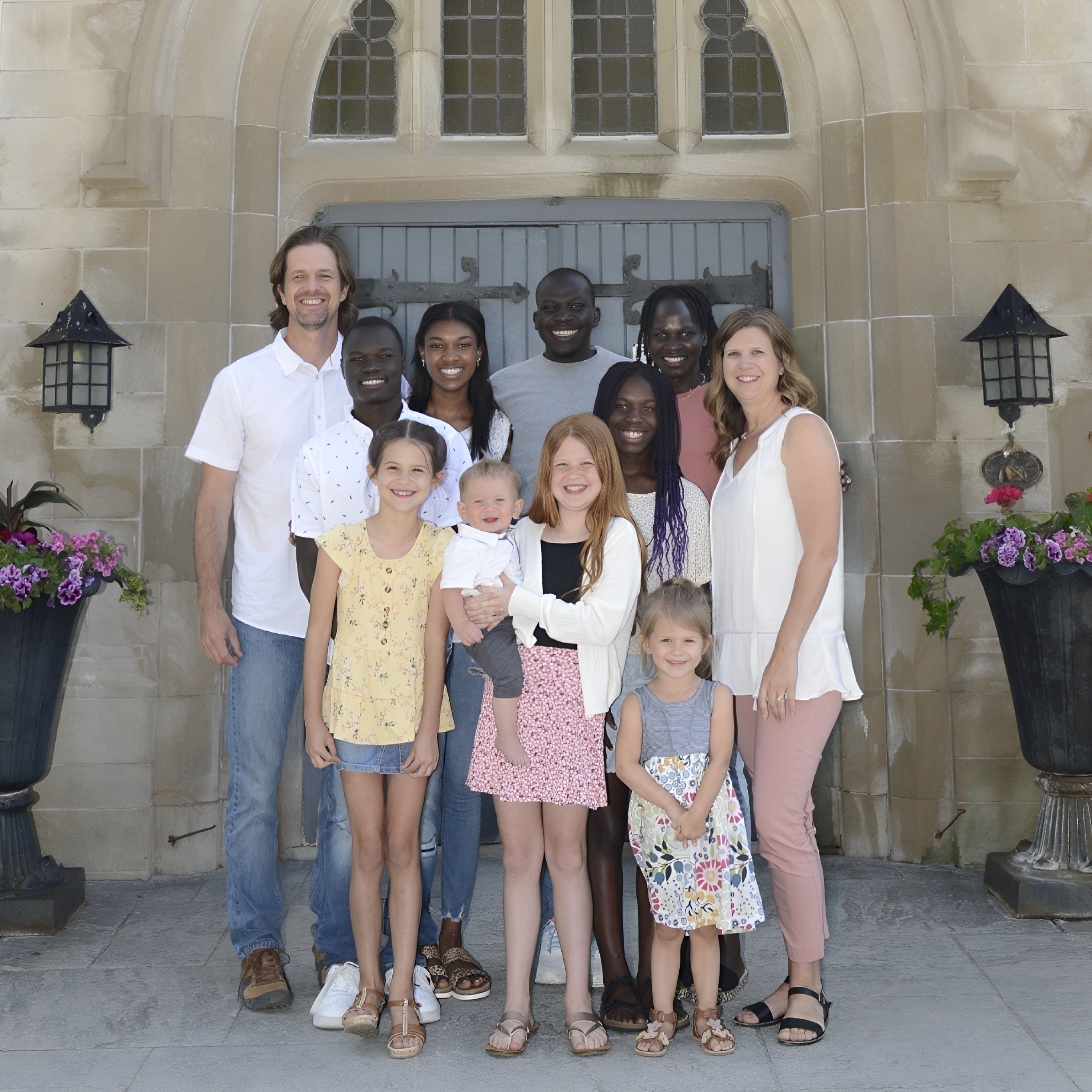 Vision is to see individuals, families, churches, and communities throughout the world grow deep roots in the Biblical worldview, transformed by and thriving in Christ.
Mission - to encourage, equip, and engage people in disciple-making movements around the world through…
Ministries
Nederlandse Thuisgemeente:
Dutch Home Church
Tim en Angie zijn deel van christelijke Crossroads Church - Amstelveen.
Website en Sociale Media
Ondersteuning
Om de familie Sliedrecht en hun bediening te ondersteunen, kunt u maandelijkse of eenmalige giften overmaken op de volgende bankrekening:
NL38 RABO 0111 4061 02 van iTeams NL ovv. IA-UG Sliedrecht
BIC RABO: RABONL2U
Henk Jan en Allie Oosterhuis dienen onder de vluchtelingengemeenschap in Athene.
De stad Athene ligt op het kruispunt tussen Azië en Europa en is één van de belangrijkste overgangspunten voor de grote getalen vluchtelingen die per boot of over land aankomen en naar Europa proberen te reizen. Hoewel de media aandacht naar andere gebieden is verschoven, komen er nog steeds duizenden vluchtelingen in Griekenland aan en komen velen vast te zitten in onzekerheid, niet wetend wat de toekomst brengt.

Henk Jan en Allie zijn gepassioneerd om levens van vluchtelingen veranderd te zien worden door Jezus. We geloven dat zowel bekendmaken als het zichtbaar maken van het evangelie belangrijk is. We zijn betrokken in het bouwen van relaties met vluchtelingen door praktische hulp, ontspannen activiteiten en gesprekken. Doelgericht organiseren we tekenlessen voor tienermeiden, Bijbelstudies en discipelschapsbijeenkomsten. Ook zijn er ontspannen activiteiten zoals spelavonden en wandelingen. Ook bieden we gastvrijheid en helpen we te netwerken en door te verwijzen.
We werken samen met stichting Helping Hands, een vluchtelingen bediening, die verschillende programma's binnen hun basis aanbiedt zoals een theehuis, familiemaaltijden, mannen en vrouwen bedieningen, douche- en was diensten en kledinguitgifte. In al deze zaken zoeken we ernaar de liefde van Christus te delen en om mensen te begeleiden naar discipelen van Hem, zodat ook zij op hun beurt weer nieuwe discipelen kunnen maken.
Ondersteunen
NL38 RABO 0111 4061 02  t.n.v. iTeams o.v.v.  VW-AR